---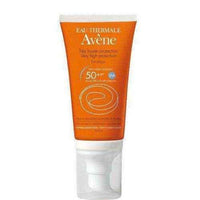 Sale
Very high sun protection. Milk is recommended especially for those with sensitive skin, with fair skin prone to sunburn.
The product does not contain Parabenwów.
It is waterproof.
It provides effective and long-lasting protection against a wide spectrum of UVA and UVB rays, thanks to the patented combination of ingredients SunSitive Protection developed by Pierre Fabre research department.
This ensures both protection against UV neutralizing the harmful effects of free radicals.
Thanks to the thermal water Avene with soothing and mitigation is well tolerated by sensitive skin.
The complex fotoochronny is stable and effective.
Does not lose its properties even during prolonged sun exposure.
Lotion hypoallergenic.
---