---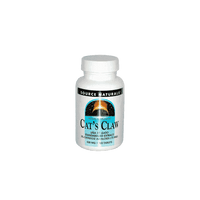 Sale
CAT'S NAIL COMPLEX, CATS CLAW. A natural formula that supports the immune system. It also contains antioxidant nutrients that support liver function. The combination of the world's most famous immunostimulating herbs and antioxidants is the body's ideal defense against viruses, bacteria, toxic agents, free radicals and stressors.
CAT'S NAIL COMPLEX, CATS CLAW Composition:
Content in one tablet of 1629 mg:
Astragalus root
Schisandra fruits
aloe vera
Cat's claw
Siberian ginseng (root powder)
Grape seed extract
Green tea extract
Isatis leaves
Maitake mushroom (mycelium)
Silymarin
N-acetyl cysteine
Pau Darco extract
Quercetin
Reishi and Shitake mushrooms (mycelium)
Hawthorn extract
St. John's wort extract
Turmeric extract (curcumin)
Zinc
Magnesium
Vitamin C, Vitamin A (as beta carotene)
A way of use CAT'S NAIL COMPLEX, CATS CLAW:
1 tablet twice a day. The maximum daily dose: 2 tablets twice a day
Do not use as a substitute for a varied and complete diet. Do not exceed the daily recommended dose!
Keep out of reach of children!