---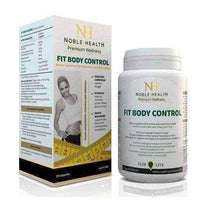 Sale
Dietary supplement Fit Body Control may result in decreasing cravings and helps control body weight (Garcinia cambogia).

In addition, included in the composition of Moringa helps to regulate blood sugar.
Ingredients:
Content of 2 capsules extract from the leaves of Moringa - 300 mg, including flavonoids - 15mg; Garcinia Cambogia Extract - 150 mg, including hydroxycitric acid - 90 mg; Matcha tea leaves - 300mg;white mulberry extract - 150mg; chrome - 40mcg (100% RDA);Vitamin B12 - 2,5mcg (100% RDA); Vitamin B6 - 1,4mg (100% RDA).
RDA - recommended daily intake.
Action:
A unique dietary supplement Fit Body Control is for people struggling with extracurricular pounds. Garcinia Cambogia reduces appetite, m. In. affecting the level of fat and sugar in blood. The extract from this plant helps control body weight. Moringa leaves together with chromium affect glucose levels in the blood. Chromium also improves conversion of the remaining nutrients or proteins and fats.White mulberry beneficial effect on carbohydrate metabolism.
Applications:
Dietary supplement Fit Body Control recommended for people on a diet to maintain proper levels of sugar and fat, and as a product appetite suppressant.
Additional information:
The product should not be used as a substitute for a balanced diet and a healthy lifestyle. Keep out of reach of children.
Usage:
Recommended daily dose: 2 capsules. Take two capsules once a day - in the morning with water. Do not exceed the recommended daily dose.
---